12 juillet 2010
Liste de geek qui s'assume
Un petit jeu rigolo que j'ai trouvé sur le blog de Miss Bunny.
Le but du jeu : en gras, les séries dont j'ai vu tous les épisodes ; souligné, les séries dont j'ai vu au moins 3 épisodes.
24
30 rock
7th heaven (7 à la maison)
Alf
Alias
All that
American Gothic
America's next top model
Angel

Arrested development
Babylon 5
Batman: the animated series
Battlestar Galactica (original)
Battlestar Galactica (nouveau)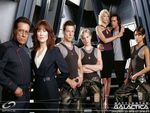 Baywatch (Alerte à Malibu)
Beverly Hills 90210 (original)
90210
Bewitched (Ma sorcière bien-aimée)
Bonanza
Bones
Bosom buddies
Boston Legal
Boy meets world
Brothers and sisters
Buffy the vampire slayer
Californication
Carnivale
Chapelle's show
Charlie's angels (Drôles de Dames)
Charmed
Cheers
Chuck
Clarissa explains it all
Columbo
Commander in chief
Crossing Jordan
CSI (Les Experts)
CSI: Miami
CSI: NY
Curb your enthusiasm
Daria
Dark angel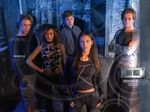 Dark skies
Da Vinci's inquest
Dawson's creek
Dead like me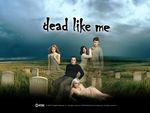 Deadwood
Degrassi
Designing women
Desperate housewives
Dexter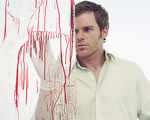 Dharma and Greg
Different strokes (Arnold et Willy)
Doctor Who
Doug
Dragnet
Due South
ER (urgences)
Everwood
Everybody loves Raymond
Facts of life
Family guy
Farscape
Falwty towers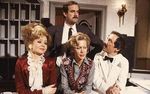 Felicity
Firefly
Frasier
Freaks and geeks
Friends
Fringe
Futurama
Get smart
Gilligan's Island
Gilmore Girls
Gossip girl
Grey's anatomy
Grange hill
Growing pains
Gunsmoke
Happy days
Hell's Kitchen
Hercules
Heroes
Home improvement
Homicide: life on the street
House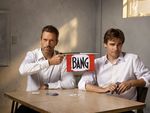 I dream of Jeanie (Jeanie de mes rêves)
I love Lucy
Invader Jim
Invasion
Jag
Jackass
Joey
Kim Possible
Knight Rider
Knight Rider 2008
Kung Fu
Kung Fu: the legend continues
La femme Nikita
LA law
Laverne and Shirley
Law and order
Law and order: SVU
Law and order: CI
Leverage
Little house on the prairie (la petite maison dans la prairie)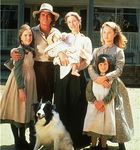 Lizzie Mcguire
Lois and Clark
Lost
Lost in space
MASH
Macgyver
Malcom in the middle
Married... with children
McLeod's daughters
Medium
Melrose Place
Miami vice
Mission: impossible
Mod squad
Monk
Mork and Mindy
Murphy Brown
My life as a dog
My three sons
My two dads
Mythbusters
NCIS
Ned's declassified school survivor guide
Nip/tuck
Numbers
One tree hill
Oz
Parks and recreation
Perry Mason
Power rangers
Press gang
Prison break
Private practice
Privileged
Profiler
Project runway
Psych
Pushing daisies
Quantum leap
Queer as folk US
Queer as folk UK
Regenesis
Remington Steele
Rescue me
Road rules
Rome
Roseanne
Roswell

Sanctuary
Saturday Night Live
Scooby-doo
Scrubs
Seaquest DSV
Seinfeld
Sex and the city
Six feet under
Skins
Sister sister
Slings and arrows
Smallville
So weird
South of nowhere
Southpark
Spaced
Spongebob (bob l'éponge)
St Elsewhere
Star Trek (et spin-offs)
Stargate Atlantis
Stargate SG1
Stargate Universe
Starsky and Hutch
Superman
Supernatural
Surface
Survival
Taxi
Teen titans
That 70's show
That's so Raven
The 4400
The Addams family
The amazing race
The Andy Griffith show
The A-team (l'agence tous risques)
The avengers (chapeau melon et bottes de cuir)
The beverly hillbillies
The big bang theory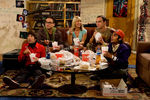 The Brady bunch
The Cosby show
The Daily show
The Dead Zone
The Dick van Dyke show
The flinstones (les pierrafeu)
The fresh prince of bel air
The golden girls
The honeymooners
The Jeffersons
The Jetsons
The L word
The loveboat (la croisière s'amuse)
The magnificent 7
The Mary Tyler Moore show
The monkeys
The munsters
The office
The powerpuff girls (les super nanas)
The pretenders
The real world
The shield
The simpsons
The 6 million dollar man
The sopranos
The suite life of zack and cody
The twilight zone (la 4e dimension)
The waltons
The west wing
The whitest kids you know
The wonder years
The x-files
3rd watch
Three's company
Torchwood
Twin Peaks
Twitch city
Unfabulous
Ugly betty
Veronica Mars
Weeds
Who's line is it anyway US et UK
Will and grace
Wings
Wonder Showzen
Xena
C'est là que je me rends compte que j'ai quand même vu des trucs un peu pourris ! ;o)) Et il en manque bien évidemment... on peut ajouter How I met your mother, Life on Mars, Blackadder, Jeeves and Wooster, Esprits criminels, Spooks, Eureka, etc. dans celles dont j'ai vu l'intégrale.
Commentaires sur Liste de geek qui s'assume